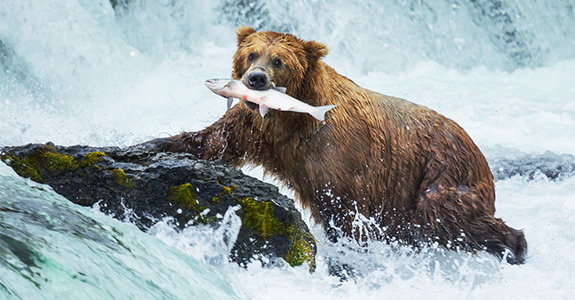 Whenever you need court service in Alaska, let Alaska Court Services handle the task with our trademark efficiency and professionalism. We know that legal matters are one area in which there's no room for mistakes, which is why we treat each job with great care and attention to detail. Here's a look at the services we offer:
Service of process: One of our most frequently used court services in Alaska is our service of processing, or serving people with legal papers. This task is a delicate and often complicated maneuver, but our team of professionals has it down to a science.
Bank sweeps: When it comes to finances and legal matters, tangles and disputes can easily occur. Our bank sweep services will help you stay on top of your legal and financial standing, and give you peace of mind.
Social Security searches: Our Social Security searches are in-depth and precise, so whenever you need us to perform a background check, we've got you covered. Our team is known for being discreet and thorough.
Public records retrieval: Whatever public records you need, we can find and retrieve them quickly, efficiently and comprehensively. You'll never have to worry about a missing document breaking your legal case when you hire Alaska Court Services.
Permanent fund dividend execution: Knowing money is owed to you when you haven't seen a dime of it is frustrating to say the least, which is why Alaska Court Services offers quality permanent fund dividend execution services. We'll stay on top of your finances so you don't have to worry about it.
Address searches: In today's information age, it's easy to find most people. But if someone doesn't want to be found or has seemingly disappeared, you might need some help coming up with an address. Our expert investigators can easily find any address you need.
---
Rates
Standard Service Charges
Service Fee (includes 1st 25 miles):
Service Fee for Out of State Documents:
(includes 1st 25 miles)
Each Additional Mile Exceeding 1st 25:
Pickup and Delivery:
Rush/Same Day Service:
Issuance of Legal Documents (Court Walk-thru):
Address Locate to Achieve Service:
Posting and Inspection of Property (Anchorage & Fairbanks)
Posting in Three Places (Anchorage & Fairbanks):
Posting and Inspection of Property:
(all other areas we cover)
Posting in Three Places (all other areas we cover):
$65
$75
$0.50
Free
$25
$25
$30/hr
$55
$75
$65
$105
Execution Packages
Bank Sweep:
(Performed on the 1st of every month or first business
day following; includes all major banks and credit unions)
(Does not include service of exemption package upon
debtor.) Extra:
Single Bank Hit:
Permanent Fund Dividend Execution:
Social Security Search for Execution Purposes:
Investigations Unrelated to Service of Papers
Address Search:
Social Security Number Search:
Serving Papers out side of Service Area:
Please call for quotes. Fee's are based on travel cost.
If you need any information or forms from the Alaska Court System, please click here.